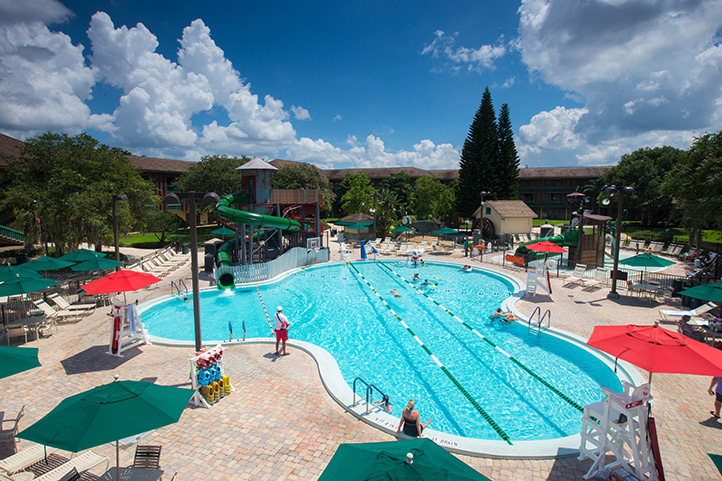 Shades of Green Pools
POOL HOURS
SPRING/ SUMMER (March- August)
Mill Pond Pool/ Splash Park: 10am- 10pm
Magnolia Pool/ Hot Tub: 10am - 10pm
FALL (September- November)
Mill Pond Pool/ Splash Park: 11am - 9:30pm
Magnolia Pool/ Hot Tub: 12pm - 9:30pm
WINTER (December- February)
Mill Pond Pool/ Splash Park: 11am - 7:30pm
Magnolia Pool/ Hot Tub: 12pm - 9:00pm
LAP SWIMMING HOURS (Mill Pond Pool Only)
FALL/ WINTER
Monday- Friday: 11am - 2pm
Saturday- Sunday: 11am - 1pm
SPRING/ SUMMER
Monday- Friday: 10am - 1pm
Saturday- Sunday: 10am - 12pm
The Magnolia Pool and Mill Pond Pool are both active and lively, with wet fun and games guaranteed for all ages.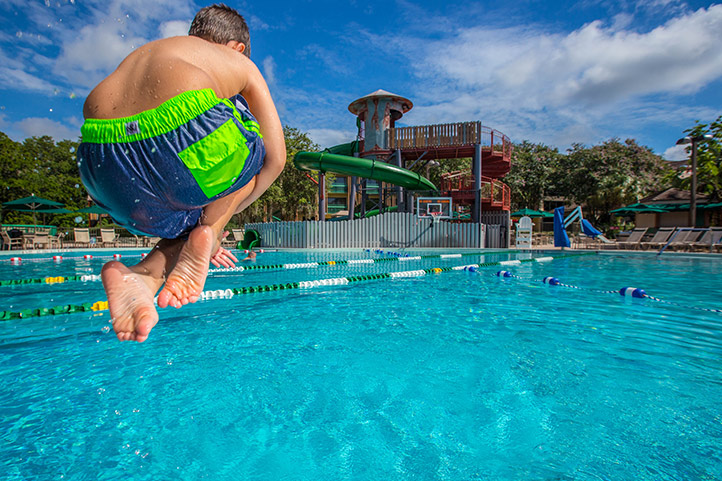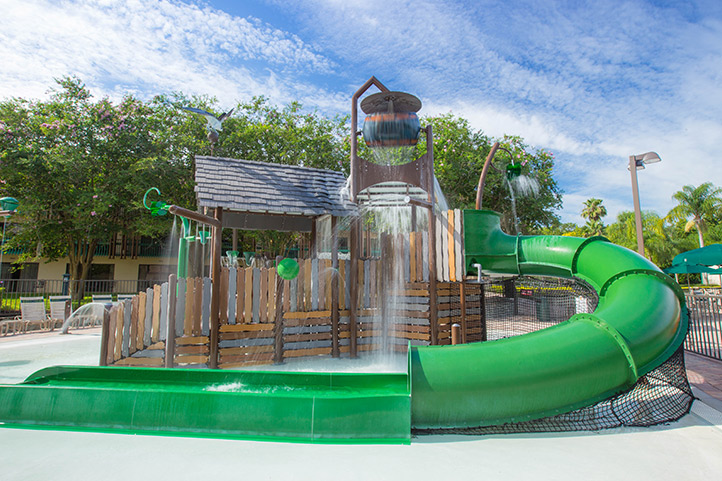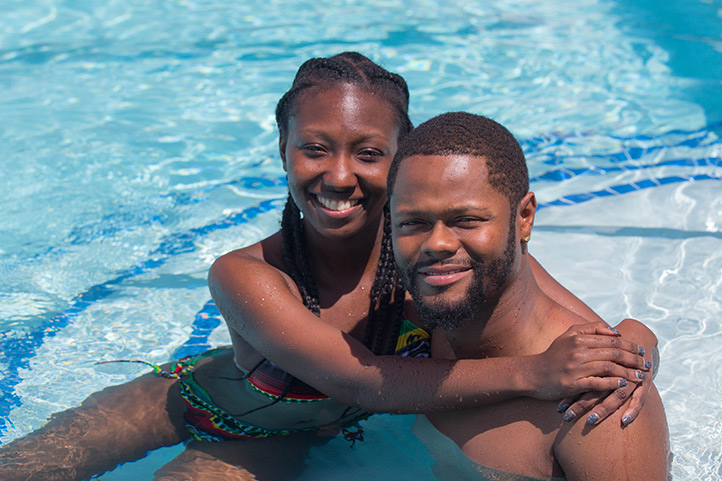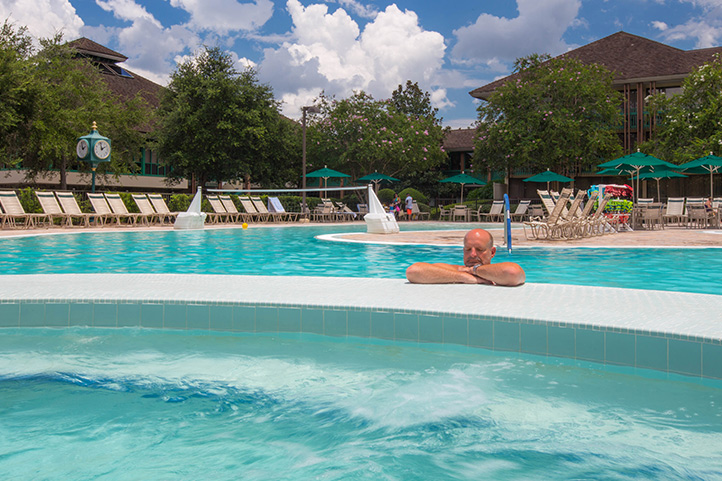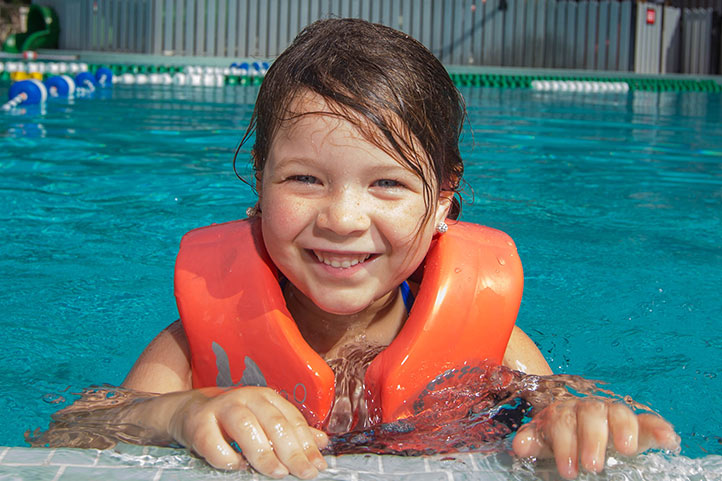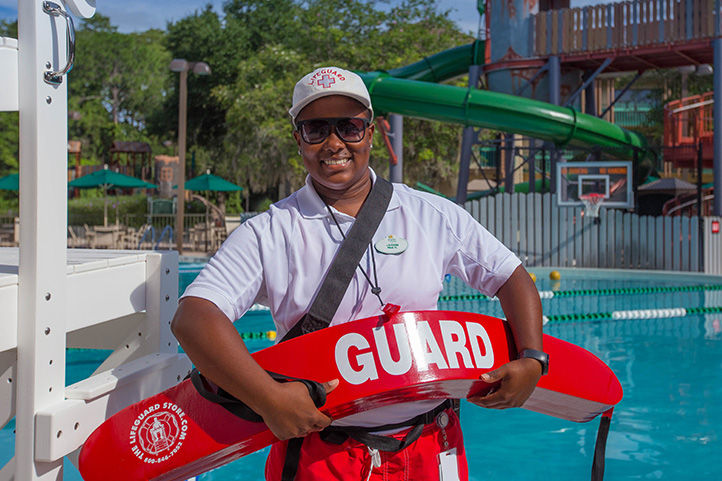 The iconic Mill Pond Pool bears a striking resemblance to a certain character we all know and love. The Mill Pond Pool includes an extra-kid-friendly splash park and large, three-level playscape with a waterslide. You must be at least 47 inches tall to ride it, and everybody 47 inches to 60 inches tall needs to check in with the lifeguard for a wristband to access the Mill Pond Pool waterslide.
The Magnolia Pool has zero-entry access, which is ideal for families with very small children, and a hot tub, which adults enjoy as well.
Both pools have fun music, games and activities happening from open until close. They're also highly accessible, with four different pool lifts and furniture that meets ADA standards. The Mill Pond Pool includes a lap lane from 10 a.m. to 12 p.m. every day. You can ask your lifeguards to check out balls for volleyball or water polo in the Magnolia Pool or basketball in the Mill Pond Pool. They'll also help you borrow equipment for other pool activities like giant checkers, jenga or a custom Army/Air Force-themed cornhole game.

Swim diapers, goggles and other pool supplies you might need are available for purchase at the AAFES Exchange. And, when you're feeling hungry, Evergreens is located right next to the Mill Pond Pool. You'll find drinks and smoothies, salads and sandwiches, appetizers and pizza that are all portable for all of your poolside pleasure.